Fake pastor who fed congregation snakes & rats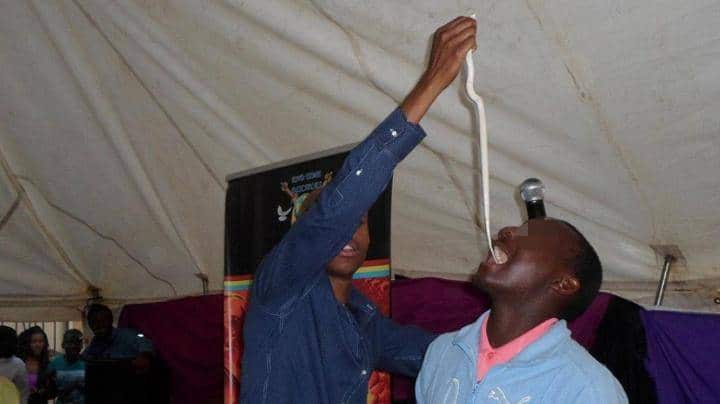 Mzansi Tips
I'm a Bachelor of Arts, majoring in Linguistics and Psychology,…
Do you remember the fake Pastor who fed people toilet paper and snakes in attempt to cleanse people off of their sins. He went by the name of Pastor Pebual Mnguni of the End Times Discipline church in Soshangube, Pretoria.
"The fake pastor would undress his congregation to clear them of their sins, fling himself on top of them and feed them 'Chocolate flaboured' toilet paper".
This was one of his famous miracle performances, out of many. To make matters even worse, he would feed raw animals such as snakes and rats to church members, as a sign of strong faith.
He went ahead to post online that "Roman 14 quotes: Those with small faith only eat vegetables however the people with great faith eat everything.During services Man of God commanded a snake to change into chocolate and it obeyed.People ate and enjoyed it.To God Be The Glor!".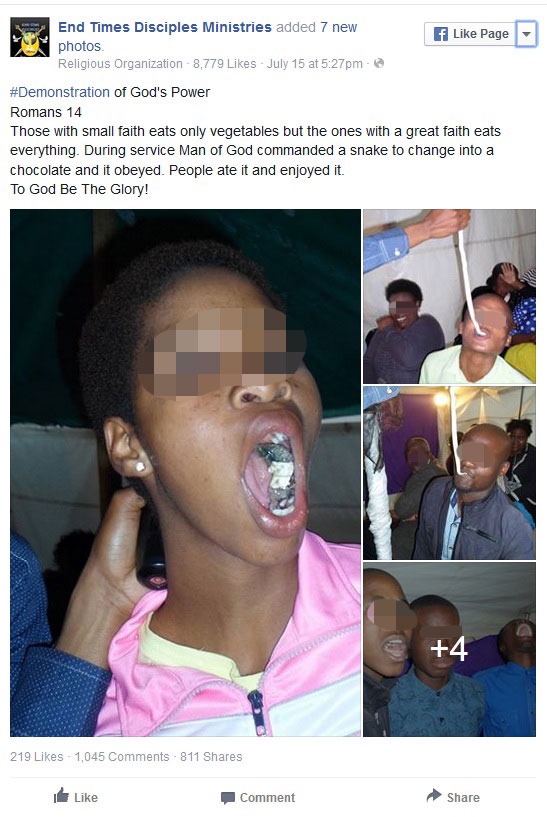 Now, the Bible does warns us of such cases and fake pastors to come. They know they come to a bunch of vulnerable people.  Who are in need of immense help in different aspects of their lives. People who claim to be sent by Jesus to rescue them.
They come with all forms of good news and promises such as success in relationships, work and luck. However, even though most of what they do goes in contradiction with the same Bible. Still, they claim to work along with… we still believe them.
They promise the people of God earthly desires, yet the same God clearly states in the Bible "1 John 4:They are of the world.Therefore they speak of the world, and the world hears them". God speaks of spiritual desires and they speak of earthly desires.
Then what does this mean for our people and Christianity as a whole. Who and what do we believe in, then? Because the some of the miracles they perform they do make a difference sometimes.
* What do Christians think?
Mzansi Tips
I'm a Bachelor of Arts, majoring in Linguistics and Psychology, and Post Graduate Certificate in Education graduate trying to make something out of my qualifications and to break it into the entertainment industry.