Arrested: Female bully appears in Court
Mzansi Tips
I'm a Bachelor of Arts, majoring in Linguistics and Psychology,…
Female bully that was recorded physically assaulting her fellow schoolmate, on a video that has ever since gone viral. Furthermore, she ripped out her pants in front of the whole entire school. Well, she is now facing jail time!
It is confirmed that both learners are from Mathole High school in KwaZulu-Natal. After the video went viral, it further gained traction from the right people in the Department of Basic Education.
The department has taken further action on the matter. The 16 years old bully was hand-cuffed just outside of the hospital, after she was discharged from the hospital.
The bully school girl attempted to commit suicide this Monday because she's afraid of the consequences ahead of her. She lashed out on social media just before doing so.
Well, the SAPS aren't having none of it. She was later on arrested, as she was leaving the hospital premises yesterday!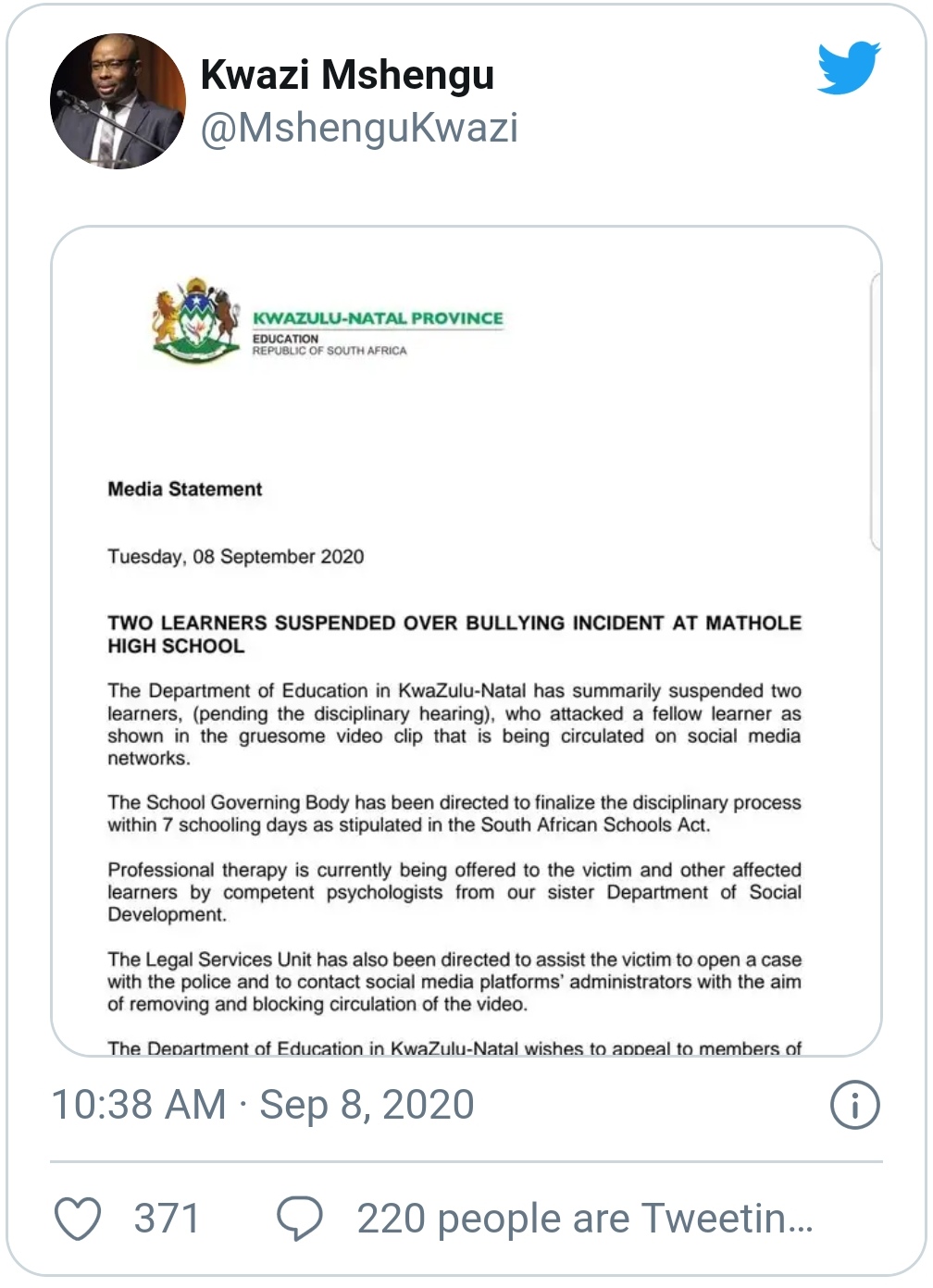 "She appeared at the Mahlabathini Magistrate's Court yesterday. Luckily, was released to the care of her parents as she's still a minor". Furthermore, the case is yet to be settled on the 14th of October.
This is after clear detailed investigation had been determined. Colonel Mbele, from the province police department, confirmed that the individual is facing "defamation of character and assault charges".
On a better note, the victim has been provided with psychological support to assist her regain her dignity. Additionally, also gain her confidence as the incident has brought about all kinds of exposure. Apparently, both girls were much fond of each other and related as well.
Mzansi Tips
I'm a Bachelor of Arts, majoring in Linguistics and Psychology, and Post Graduate Certificate in Education graduate trying to make something out of my qualifications and to break it into the entertainment industry.