Watch Limpopo witches caught during flying ritual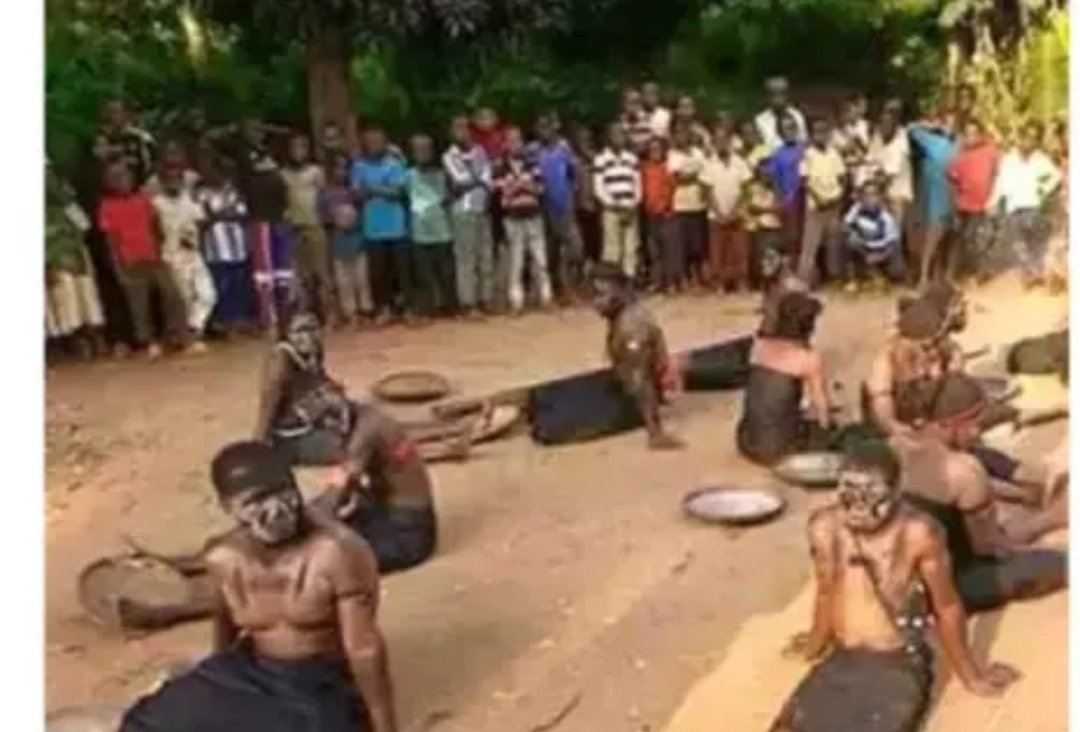 Mzansi Tips
I'm a Bachelor of Arts, majoring in Linguistics and Psychology,…
A group of Limpopo witches was caught in broad daylight stuck during a supposed witchcraft ritual near Thathe. It was about time that the theory claiming witches only practice dark magic at night was considered just that and all thanks  Thathe
What happened? 
Village residents were shocked when they woke up to a bunch of half dressed men and women intact to the ground. Where they also happened to be intact with each other too. The scene where the bizarre group was spotted at is also a field meant for the children's playground.
When further research was conducted, it was discovered that the group got stuck on the ground while trying to take off. They were taking off on their flying utensils the night before and at midnight that is.
A community leader reported that the community also discussed to then come up with a final decision. They believe that all mischiefs in the village was evidently because of such acts by these evil minded individuals. 
Villagers were angry 
Surprisingly, just within a few hours of being caught in action, the group suddenly broke free. They broke free from their spell but only to face their own wrath. All those members caught as the Limpopo witches were thrown out of the village. They were declared to never to return to the village.
*Video link:
https://video-amt2-1.xx.fbcdn.net/v/t42.1790-2/11384851_1643480255873100_908919019_n.mp4?_nc_cat=101&_nc_sid=985c63&efg=eyJybHIiOjM0MiwicmxhIjo1MTIsInZlbmNvZGVfdGFnIjoic2QifQ%3D%3D&_nc_ohc=uIcJBktmNrsAX8c9A2q&_nc_pt=5&_nc_eh=66f52afad121f32f33dcff833ca93700&_nc_ht=video-amt2-1.xx&oh=169a10c4e53a44564d1b856e3201c7b2&oe=5F8E0B1D
Mzansi Tips
I'm a Bachelor of Arts, majoring in Linguistics and Psychology, and Post Graduate Certificate in Education graduate trying to make something out of my qualifications and to break it into the entertainment industry.